Imagination, dreams, and scenes of memories from long ago: Van Allsburg's express train to the North Pole will take you on a trip,

if only you believe

.

*Links have been updated Dec. 2013!
Online Story Time from Barnes & Noble FREE Read-Aloud for Kids is The Polar Express, read by its author/illustrator: Chris Van Allsburg, one of my kid's favorites!
Climb aboard the steam train, here for a seven and a half-minute get-away on The Polar Express.

Click it and wait for the pop-up to load.
Be patient, it may take a few minutes.)

Barnes & Noble's Online Storytime features stories read by authors and celebrities.
Other ways to hear The Polar Express story….
StorylineOnline has Lou Diamond Phillips reading "The Polar Express." There's an Activity Guide there as well.
Download The Polar Express Activity Guide
*Looks like they've taken The Polar Express down from StorylineOnline.net ,
but there are still many other popular titles
(like Rainbow Fish and Stellaluna) to choose from.
Check it out!*


StorylineOnline.net  is a project by the Screen Actors Guild, so the stories are read by actors and celebrities that do a great job animating the dialogue. You select a story, and are able to view the length of the interactive reading, a story summary, and who the celebrity is that will be reading your book.    It's a great tool to show children how to read with expression without feeling silly about it.  Because that's just what good readers do.
Listen to an audio version of the story, read by William Hurt. There are many versions on YouTube, but this is my favorite.  It's really good; professionally done with musical score and sound effects.  All you need to do is get your own copy of the book out, and follow along!


This one,  read by Liam Neeson is very good, too:
Plus Study Guides and Other Activities…

Houghton-Mifflin Books, the publishers of
THE POLAR EXPRESS
, have created a list of suggestions that you can use to stretch the basic book across curriculum — or as we homeschoolers would say,  UNIT STUDY!
Here
are suggestions for writing activities, science and geography, art and music.  T
hen
download a teacher's guide
with lesson plans and more activities.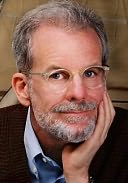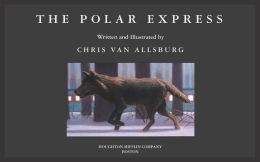 Thanks to Homeschool Freebie Of The Day for the tip on the study guide materials!