Don't you wish your high school teachers were this cool?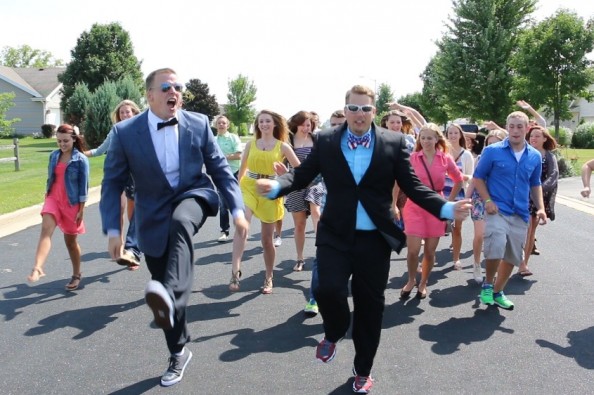 Mr. Jordan Hein and Mr. Mitchell Brachmann have teamed up again this year to create a fun welcome back for students at Union Grove High School in Wisconsin.
Mr. Hein teaches health and physical education and coaches football and wrestling. Mr. Brachmann teaches science.
They started in 2012 with a their first music video called "In My Class" and followed it up in 2013 with "That's What Makes School Beautiful."
This year's video, based on the old 1984 Kenny Loggins hit, "Footloose" is sure to get the kids pumped up to be in class.

Oh, you've gotta love school!
Brachmann and Hein also have set up a crowd funding site for classroom projects and learning opportunities. If you like the video, consider supporting them here:
http://gofundme.com/BrachmannAndHein